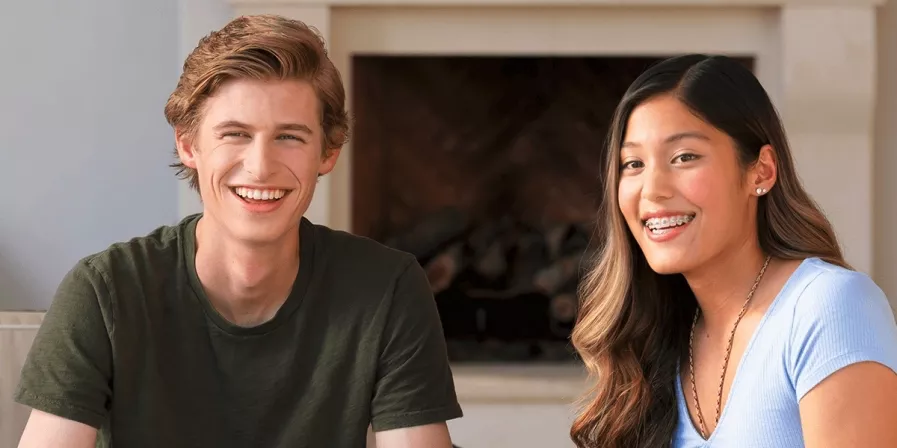 All You Need to Know About Braces for Teens
Today we have the pleasure of talking with Dr. Marcia Younger of Tramonto Orthodontics in Phoenix AZ. We will discuss some key components of treating teen patients with braces and what makes that process unique.
Q: Can you tell us about your background and professional experience?
A: My name is Marcia Younger DDS,MSD. I've been in practice for over 20 years and have probably done over 25,000 cases at this point, around 400 a year or more.
Q: When it comes to treating teens, what are some unique circumstances you've experienced?
A: I've really found in doing this for over 20 years that kids nowadays are just obscenely busy, more so in the past decade and even just in recent years. They have heavy workloads in high school and even middle school now – just incredible amounts of homework and studying and they are also so busy with athletics as well. There are club teams for every sport and it's rare today to find a kid who is athletic, who isn't involved in one if not more. That means there are practices and games every weekend.
The result of this is that over the years I am finding a lot more anxiety in these kids because of the heavy workloads they are juggling and subsequently a lot of forgetfulness because they are so overwhelmed with their schedules. This forgetfulness then impacts their compliance with braces treatment and their overall hygiene. They are just so exhausted in the evenings, burning the midnight oil to do their homework after sports practice or other activities that they just fall into bed and crash and, as a result, they aren't brushing as well.
So, I've definitely noticed an increase in poor oral hygiene over the past few years, and I have noticed it personally, too, because I have those busy kids.
Q: What role can parents play in improving the effectiveness of the treatment plans for their kids and ensuring compliance?
A: Parents absolutely have to help with compliance and be on kids to brush, floss and wear their elastics. Parents also should offer positive support for the end result and assure their kids that there is so much value for them in going through this process. The Damon™ System provides not just the overall great smile, but also the great arch and bite. All of these things will make for a healthy smile that will last a lifetime.
We don't have to be in dentures anymore. Instead, we have all this amazing technology and these products like the Damon System that are going to help keep teeth healthy. Of course, kids still have to brush or floss, but it's important for parents to remind their son or daughter of the ultimate goal.
At my practice, we definitely make plenty of suggestions to help parents and teens through the process. Most, if not all, teens have cell phones today. So, if teens are having difficulty remembering to brush, floss or change their elastics we suggest they set an alarm on their phones to remember – you know they are going to be on their phones anyway! We also recommend that kids tape a reminder to their binders or their pencil cases, so they see those reminders and know "I'd better do this!"
Q: One of the key considerations we see parents taking when they are researching their options is the cost of braces. Can you tell us about any cost management scenarios you are aware of that may exist for teen patients or list any potential ways parents can help manage the cost of braces for their teenager?
A: At my practice we use a payment plan through OrthoBanc®, so everything is auto-billed and parents don't have to worry about keeping up with it. We also finance patient's treatment plans for them over the course of the period they are in their braces. We offer flexibility in terms of the down payment amount as long as it meets a minimum. Also, we offer additional discounts, including a sibling's discount or if patients can pay in full.
Q: We know that a concern for parents and teens who are so busy today is the length of time treatment can take. What are some ways that teens and their parents can expedite the process?
A: Damon is an absolutely fantastic way to reduce treatment times overall, due to the efficiency of the Damon System in reducing friction. Of course, much of the time that can be saved is in the teen's control. It depends on whether patients stay compliant with oral hygiene and come in with their braces intact. Also, patients with interarch elastics attached between the upper and lower teeth need to wear their elastics and change them as directed. The Damon System also reduces the overall number of visits. Cutting down on visits saves time for busy parents. So, parents should consider all of those factors when deciding on treatment.
Q: Finally, can you touch on how the aesthetic look and feel of braces may play a large role when considering treatment for teens?
A: I have to say, both the clear and the stainless-steel Damon Braces are the most beautiful on the market right now. The Damon System is also so much gentler than the traditional orthodontic braces, which use the color ties. The Damon system is much cleaner, too. With traditional braces we use those color ties which are really plaque-traps and eliminating them with Damon really helps with overall oral hygiene for our patients. With Damon, we also don't need to use auxiliary appliances, which is nice. In traditional treatments we'd often have to put in an expander in addition to braces to deliver a broad smile. But, Damon's frictionless system reduces the need to use palatal expanders. Damon gives you an absolutely beautiful broad smile; when explaining to today's teen patients, I equate the Damon smile to Selena Gomez's smile. I don't actually have many twin bracket patients anymore and I've transitioned that out of my practice. I'm 100% Damon now for my new patients.