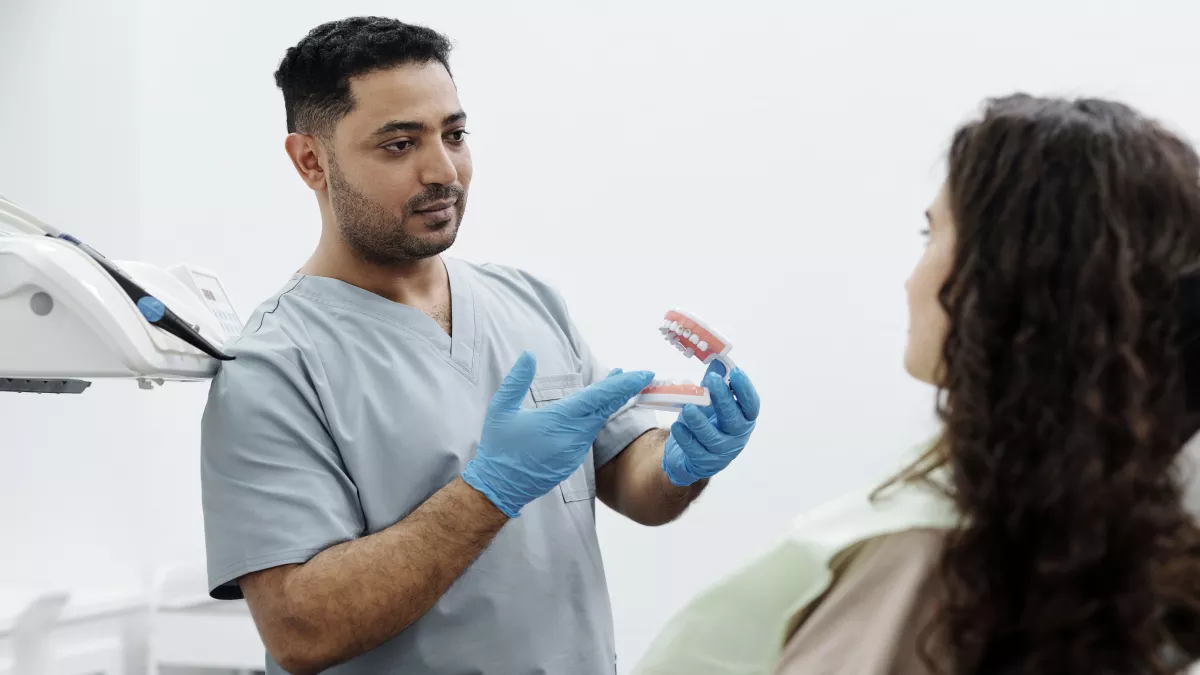 Ways You Can Manage The Cost of Braces
Each year millions of adults and adolescents get braces. The most common questions asked are "What do braces cost?", "What are the payment options for braces?", "How can I pay for braces?" and "Does my dental insurance cover orthodontic treatment?" Has the time come for your child to start orthodontic treatment? Maybe you want to invest in improving your own smile? The fee for braces can be overwhelming and trying to fit the cost into your budget may seem impossible. You're not alone! The fee for braces can average between $5,000 to $7,000. Another question frequently asked is whether the cost of conventional braces is lower than the price for Damon Braces, Spark Clear Aligners or Invisalign.
Just as there are different manufacturers and models of cars, the same goes for braces. Your orthodontic journey starts with an accurate diagnosis. There are multiple treatment approaches and products to treat each diagnosis. The cost to treat is a combination of the complexity and duration of treatment and the appliances used.
The good news is that there are multiple ways to manage the cost of braces, which I will share with you in this article.
The term" braces" include wires, brackets, and appliances, which are all manufactured by dental and orthodontic specialty companies. Treatment recommendations are given by orthodontists, who are prepared to answer these types of cost-related questions and willing to work with both patient and parents.
So, that brings us to our first tip.
#1 Check Your Dental Insurance for Braces Coverage
Many employer-provided insurance plans include an option for dental coverage. The first tip is to determine if you have dental insurance. If so, does the insurance include orthodontic coverage? The orthodontic coverage is separate from your dental plan. Typically, orthodontic insurance is a one-time benefit per person. These plans often set a fixed amount they are willing to pay and then pay over the treatment period. This significantly reduces the portion the patient (or parent) needs to pay.
#2 Check if You Have a Flexible Spending Account for Healthcare Expenses with Your Employer
A flexible spending account (FSA) allows you to put pretax money into an account to spend on healthcare-related expenses. This money is deducted from your paycheck before taxes are taken out, so your taxable income is lower. Orthodontic treatment is considered a health care expense. If you do not have a FSA, talk to your employer about setting up one during the next benefit election cycle.
#3 Seek Multiple Opinions and Estimates
Like with every major decision or investment in life, getting more than one opinion is highly recommended. Luckily, many orthodontic practices offer free consultations as a courtesy, which allows you seek other opinions at no cost. At each appointment ask for doctors' diagnosis, recommended treatment plan and treatment length. After the treatment plan is agreed upon, a Treatment Coordinator will review payment options. Make sure to ask questions so that you can find what best for you and your family. Most practices offer several different plans to make financing braces fit your budget.
#4 Pay-As-You-Go + 0% Financing
Most orthodontists enable you to pay for you or your child's braces during the treatment, making a payment each month or some other type of payment plan that works for you. Find an orthodontist who offers 0% interest to finance your treatment. If the payments are still too much, you can consider a third-party financing program as another option.
#5 Ask About Special Discount Offers
Most orthodontists want to show gratitude towards their patients by offering discount programs. Don't be shy to ask whether they have any special programs available. Examples may include discounts for multiple family members, military personnel or veterans, first responders, or patients that pay in full.
#6 Financial Hardship May Make You Eligible for Free Braces
A great, healthy smile is not only important for optimum oral health, but it can also be life changing for patients. But some people just cannot afford braces. There are several organizations that work with doctors to provide free treatment for patients who qualify. These doctors and the products they use are high quality. The doctors providing free treatment for these types of programs do this as a community benefit because they truly understand how life-changing a welcoming and warm smile can be. In my opinion, Ormco, the manufacturer of the Damon Braces System, is one of the best orthodontic products manufacturers in the world. This is my preferred treatment method due to its efficient, effective, and superior finished patient outcomes. Also, Ormco has provided millions of dollars of Damon braces products to financial hardship programs.
#7 Select a Skilled Orthodontist
This may sound biased coming from an orthodontist, but the American Association of Orthodontists (AAO) recommends you interview and choose a trained orthodontist who has years more education and thousands of hours of training in the specialty of moving jaws, teeth and their roots. Using a general dentist or, worse yet, using a do-it-yourself mail-order teeth-straightening kit does not involve a doctor in your treatment at all. Ideally, the investment in a great, healthy smile is a once-in-a-lifetime investment. The cost to fix poor treatment results is more expensive in the long run than finding the means to work with an orthodontist who can share with you great before and after photos of cases similar to yours. This orthodontist would have outstanding referrals and ratings by happy patients. If you don't know where to start to find that perfect doctor, speak with friends and family who have been thrilled with their orthodontic outcomes, or go to the doctor locator on the AAO or this website.
#8 Consider Treatment Through a Top-Ranked Dental School
If you have a very simple treatment, and depending upon where you live, you might want to consider looking into treatment through a highly regarded dental school that teaches the specialty of orthodontics. Teaching and patient treatment is done under the supervision of professors who are highly ranked (and often licensed) orthodontists. These schools teach their pupils with real patients and could offer you a solution you had not thought of on your own, with possibly discounted fees.
#9 Follow Your Doctor's Post-Treatment Protocol
To avoid tooth movement after your braces are removed, follow the advice of your orthodontist for retention. This usually includes continuous wear of removable retainers and possibly a fixed retainer. Over time, teeth can move back to their original position if you don't adhere to the long-term recommendations of retainer wear. This is a simple step to prevent needing retreatment and to keep the lifetime cost of orthodontic treatment down. No one wants to pay for treatment twice.
Everyone deserves a great smile, and there are ways to reduce or at least manage the cost of orthodontic treatment. I hope this article is helpful to you in getting the best treatment and in a way that is affordable to you.
---
About the Author:
Jennifer has worked at Orthodontic Associates (Drs. James O'Leary and Gregory Hack) in Waterford, CT for the past 16 years where she is the lead Treatment Coordinator and Financial Coordinator. Within the past 4 years she has added Marketing Coordinator to her job description. In her free time, she and her husband Roger enjoy watching their son Tucker play high school football. She also likes to play softball and read. She loves her job because she can laugh with her coworkers, patients, parents all day while helping to make great smiles and change people's lives.